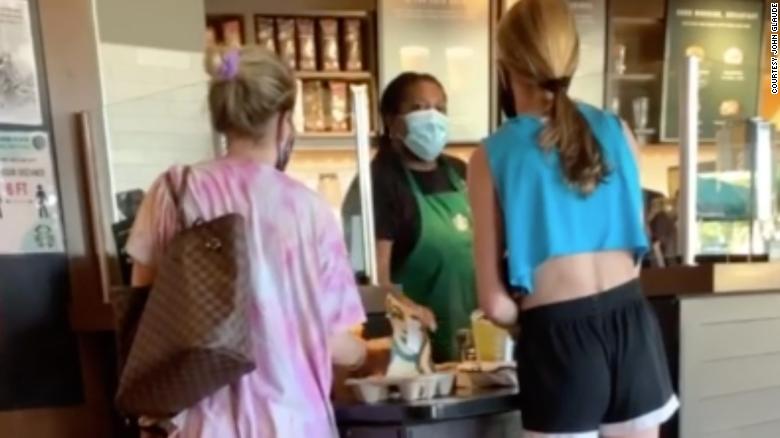 Another example of Trump's cult followers going wild:
A White female customer was caught on video shouting a string of obscenities at a Black Starbucks barista in Southern California, after the customer refused to properly wear a face covering inside the store.

…"I'm not going to listen to anything you say to me when you talk to me like that," the woman said. "I know it's because you're discriminating against me because I'm a Trump supporter," she added.
The video, which has since gone viral on social media, shows the Starbucks employee calmly trying to deescalate the situation while giving the customer her beverage. The customer, however, continued to rage.

"F**k Black Lives Matter," the customer yelled while grabbing her drink from the Starbucks pickup counter.