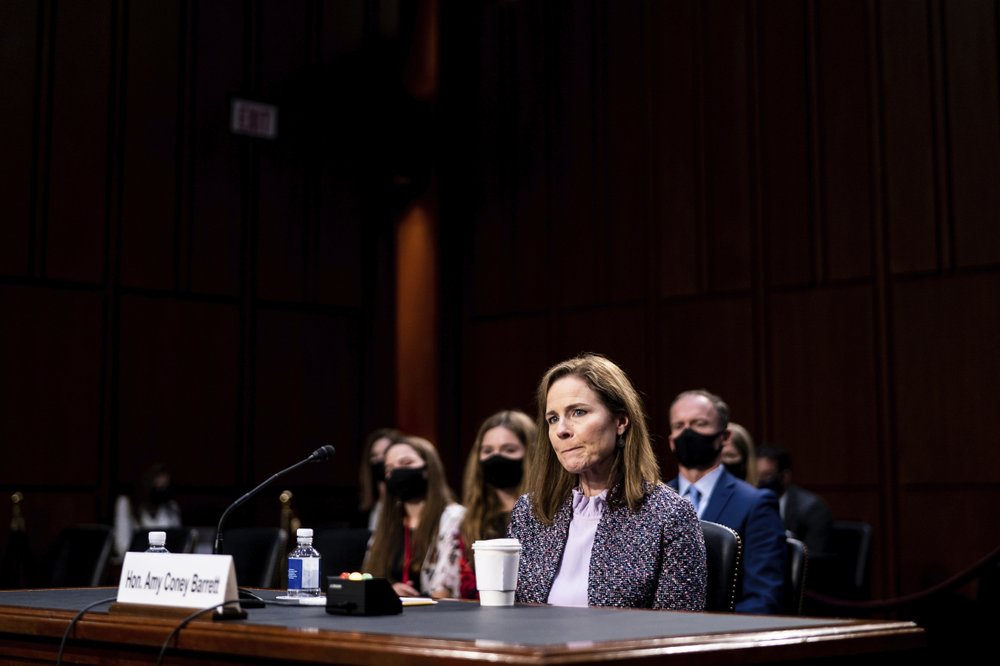 Almost every day we learn something new about Amy Coney Barrett. And it's always bad. How can someone like this be on the Supreme Court? When you have a party that is fascist and controls the nomination process anything is possible. And when you have an opposition that has no backbone when fighting GOP goon tactics it makes it easier to appoint people that are hostile to minority rights, women's rights, and LGBTQ rights. Barrett is just such a person. But there are those who are fighting the fight.
Supreme Court nominee Amy Coney Barrett served for nearly three years on the board of private Christian schools that effectively barred admission to children of same-sex parents and made it plain that openly gay and lesbian teachers weren't welcome in the classroom.

The policies that discriminated against LGBTQ people and their children were in place for years at Trinity Schools Inc., both before Barrett joined the board in 2015 and during the time she served.
There is a plan to keep her out:
Progressive activists are urging House Democrats to essentially kill two birds with one stone by impeaching Attorney General Bill Barr — which would delay the confirmation vote for Judge Amy Coney Barrett.

"Attorney General Barr has acted to subvert the laws that he, as our nation's chief federal law enforcement official, is duty-bound to uphold," more than 20 progressive groups signed in a joint letter.

…The groups explained that the Democrats in the House of Representatives have power that Senate Democrats lack — they can delay the confirmation of Judge Barrett's nomination to the Supreme Court by impeaching Barr, as it would force action by the Senate and scuttle the current calendar being pushed by Senate Majority Leader Mitch McConnell (R-KY) according to Senate rules.