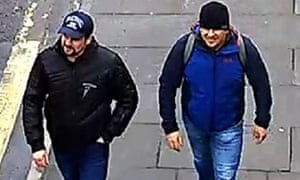 Time and time again Trump has defended Putin while attacking NATO. Anyone who doubts Trump is a Russian puppet is ignorant, a fool, or a liar:
Donald Trump disputed that Russia was behind the attempted murder of a former Russian spy in a tense call with Theresa May, it has emerged.

Despite the widespread conclusion that Vladimir Putin's regime was behind the poisoning of Sergei Skripal and his daughter Yulia last year, the US president is said to have spent 10 minutes expressing his doubts about Russian involvement.

According to the Washington Post, Trump "harangued" May about Britain's contribution to Nato in a phone call with Britain's then prime minister in the summer of last year, before disputing Russian involvement in the Skripal case.